Hello and welcome to Lillington School PTFA.
LSPTFA is an association made up of all our parents, guardians, carers, teachers and other school staff and 'friends' – grandparents, other family members and other local people who want to support the school.
Upcoming Dates
Committee Meeting 10th October 2023 at 7pm
Fireworks night is Friday 3rd November 2023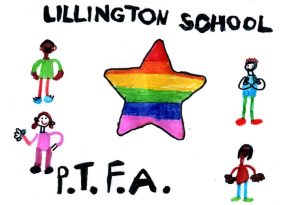 What we do
We hold various events and activities throughout the year to help fundraise and support the school. These include discos, movie nights, fireworks nights, summer fetes and a School Lottery which can be played here: https://www.yourschoollottery.co.uk/lottery/school/lillington-school-ptfa  
We've also teamed up with Easyfundraising so you can raise money for us when you shop online and it won't cost you a penny! Register here: http://efraising.org/rIkwrc93Cx
The money we raise helps to enhance the pupil's education in all areas – academic, athletic, social and cultural – to enhance the school environment and provide new facilities. Each class and club can apply for a grant every academic year (recently we've paid for lots of books, a bird watching area, Roman mosaic craft kits and the Year 6 PGL trip coach) and we fund bigger projects like the Library restocking and new KS1 library space.
You can keep up to date with what we're doing in the weekly school newsletter and on our Facebook page: www.facebook.com/LillingtonPTFA
How you can help
We have a Committee who are elected annually at the AGM and who meet twice every half term. All members are welcome to attend these meetings – especially if you have ideas for fundraising – and we really love it when members help out and volunteer at our events. It doesn't mean committing loads of time (unless you want to!), all help is welcome from just helping to set up events, manning stalls or wrapping up prizes for lucky dips or for Santa's Grotto. All help is lovely and supports our fabulous pupils and school!
The Committee
| | |
| --- | --- |
| Chair | Lucy Hawker (parent) |
| Deputy Chair | Vacant |
| Secretary | Olivia Legrand (parent) |
| Treasurer | Vacant |
| Committee Member | Michelle O'Leary (teacher) |
| Committee Member | Laura Griffin (parent) |
| Committee Member | Roderick Clark (friend) |
| Committee Member | Sharquita Pemberton (parent) |
If you'd like to join the committee, become a 'Friend', attend a meeting or help out at any of our events, please email Lucy Hawker: chairlsptfa@gmail.com