Our Vision & Values as part of Finham Park Multi Academy Trust
Schools in the Finham Park Multi Academy Trust will set out to pioneer, innovate and deliver a "World Class" education for all children from the age of 3-19 where the artificial barriers of stage and age are removed. Our education will aim to exceed the highest national and international benchmarks for academic achievement, whilst ensuring young people develop a passion for learning in all its contexts and are ready to take their place as active members of our global community.
The schools in Finham Park Multi Academy Trust will seek to move beyond collaboration and into co-construction – ensuring our education is developed with and by all members to reflect the needs of our children, their families and the wider community.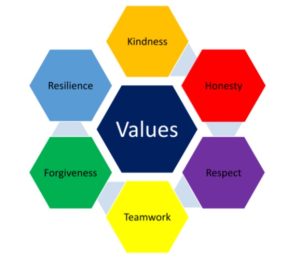 Enabling today's learners to become tomorrow's leaders
Core learning is the foundation of our curriculum and we place a high emphasis on this. Being confident in reading, writing and using numbers opens so many doors and gives your child access to the widest opportunities in learning. No matter what ability your child is working at, we ensure they have the right resources, the right level of challenge and the right support in order to develop an absolute love of learning.
Being inspired, excited, and having a real sense of curiosity is also key to children loving school and wanting to learn new things. As Head Teacher I lead a team of staff who create interest, spin curiosity, develop reflection and open doors through which children may choose to enter later in life, while never losing sight of the standards they need to achieve or accepting anything less than their best effort.
Mission Statement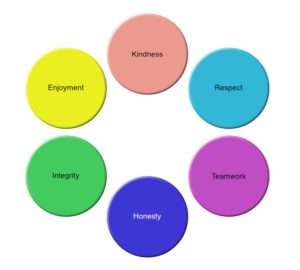 Our goal as a school is to equip our young people with the skills and mind-set to thrive and then take on the world. Our school strives to enable all pupils to embrace learning, achieve their personal best and build their emotional, social and physical well-being. We empower our pupils to acquire, demonstrate, articulate and value knowledge and skills that will support them, as life-long learners, to participate in and contribute to the global world and practise the core values of the school: Respect, Resilience, Honesty, Kindness Forgiveness, and Teamwork.